Discussion Starter
•
#1
•
Hello friends 👋. I scoured this forum and others for a secure solution for traveling my Vizsla pup (Albus) in my Model Y. I found a few posts on the MIMsafe Variocage but wanted an alternative. I'm very pleased with the outcome (photos below)! Hope this helps other pup/Model Y owners.
I am using the 'RuffLand Kennel Right Side Door Intermediate', secured with standard ratchet straps (tethered to the left and right rear seat anchors), with a pet protector underneath. The weight of the kennel and the anchor straps make it so the kennel does not budge at all.
The Intermediate-sized kennel peaks above the back seat, but because of the angle of the trunk, it does not obstruct my view through the rear view mirror.
Links to product pages below.
Kennel: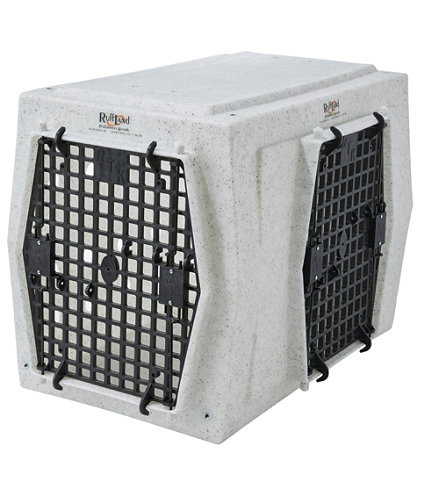 Find the best RuffLand Right Side Door Kennel at L.L.Bean. Our high quality home goods are designed to help turn any space into an outdoor-inspired retreat.
m.llbean.com
Ratchet straps:
Seat Protector: