Discussion Starter
·
#1
·
These are my two dogs that I currently own ;D I've still got to wait 2+ years to get my Vizsla, impatiently waiting though
Here is Rebel the APBT. He is 3 years old and is a sweetheart. He is recovering from a broken toe right now, poor boy, but its been extremely hard to keep this energetic boy calm :
I love this boy.... most times! Hehe..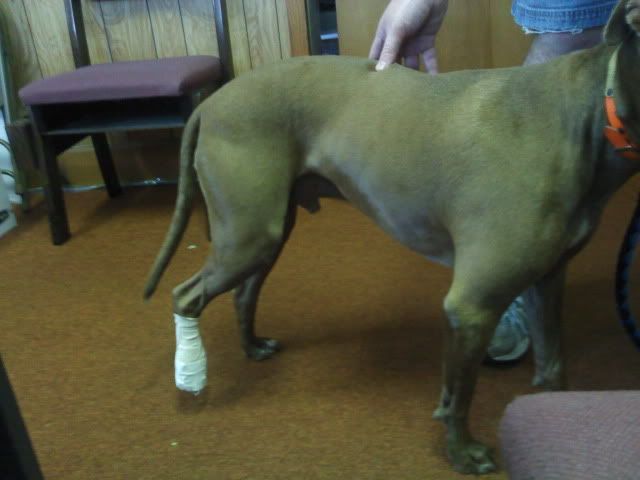 (his broken toe)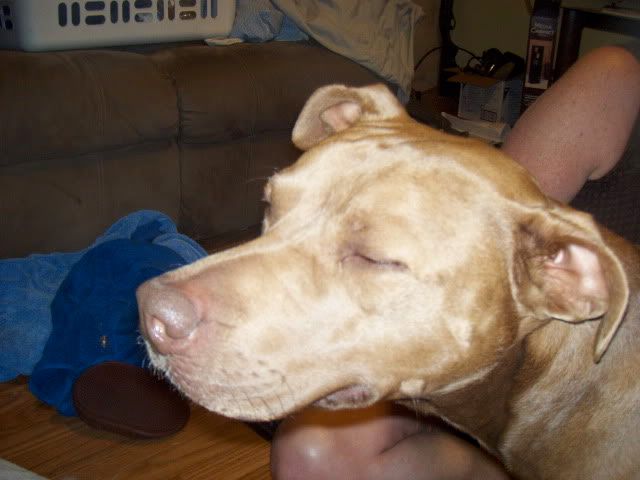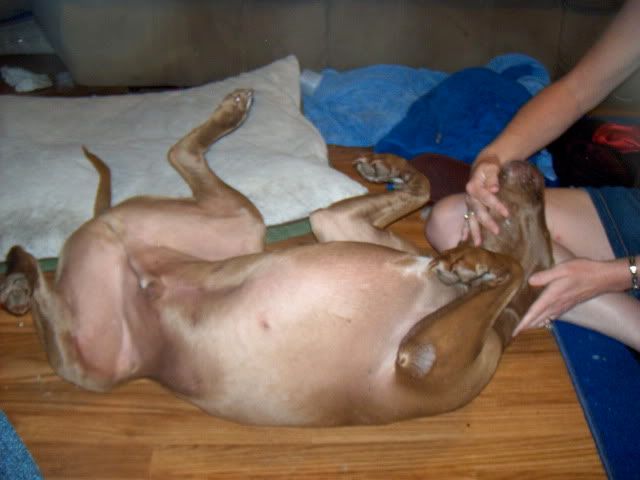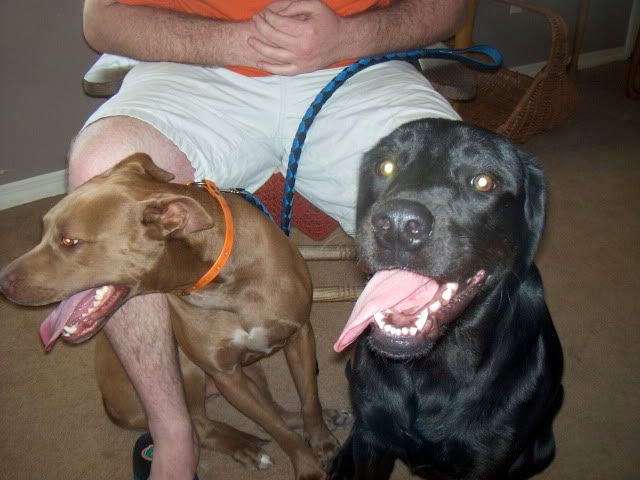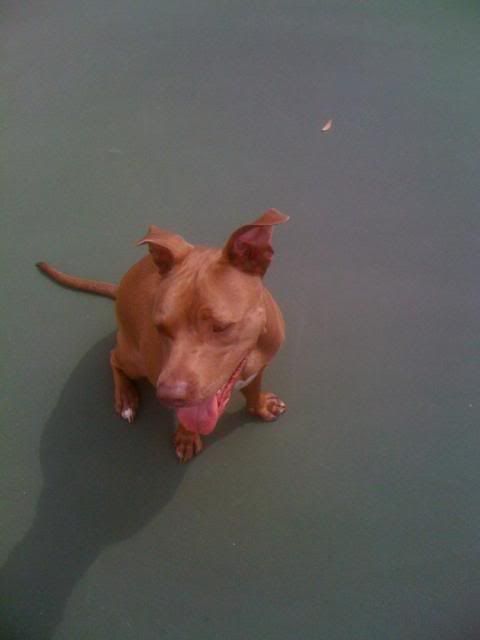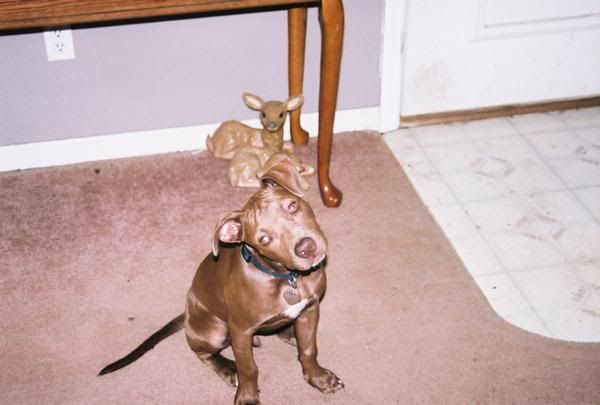 (baby Rebel)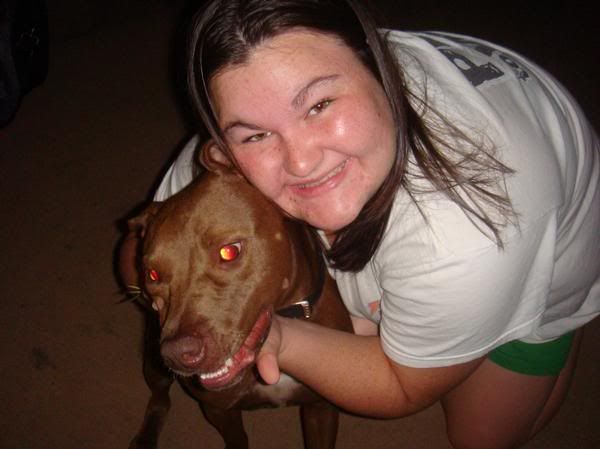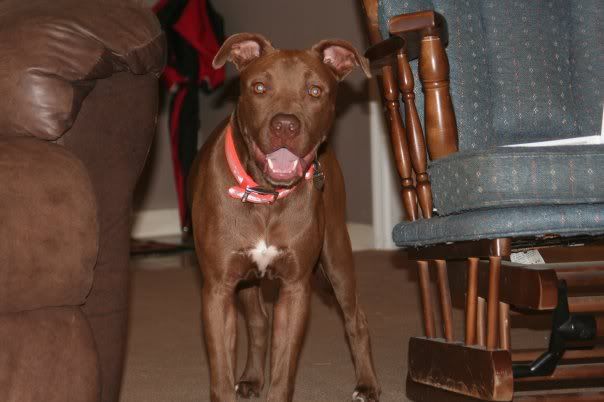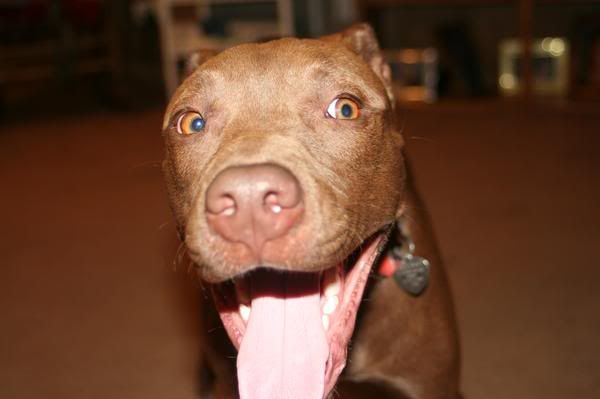 This is Harleigh the Lab! ;D She is 1 year old and is just AWESOME. She's extremely smart and athletic, crazy and energetic!
Just how I like 'em. I love her to death, she's been a joy to own and so much fun too! She makes me laugh every single day. Plus, she's a beauty (although I'm biased!
) (Phoebe is the Calico cat)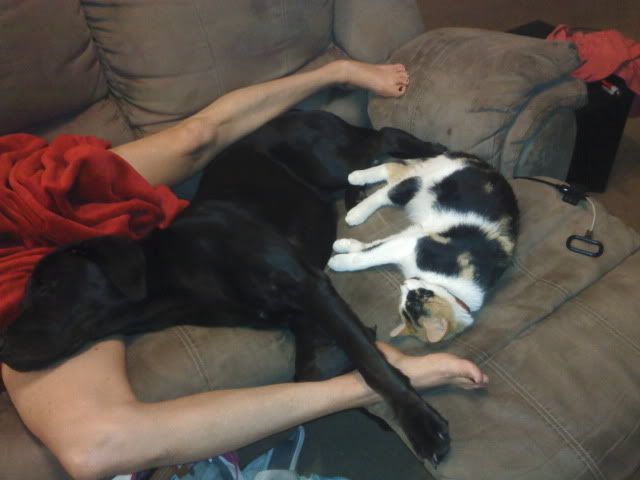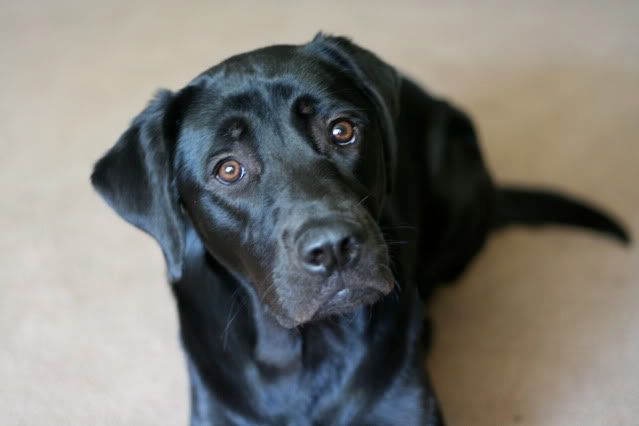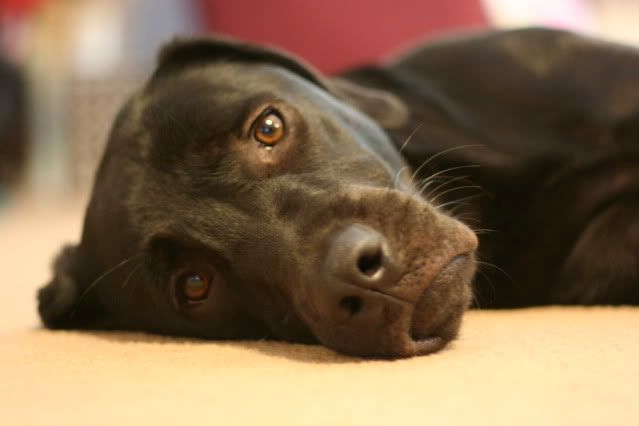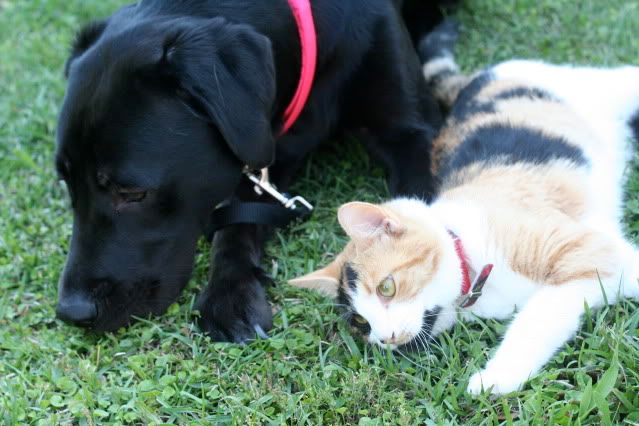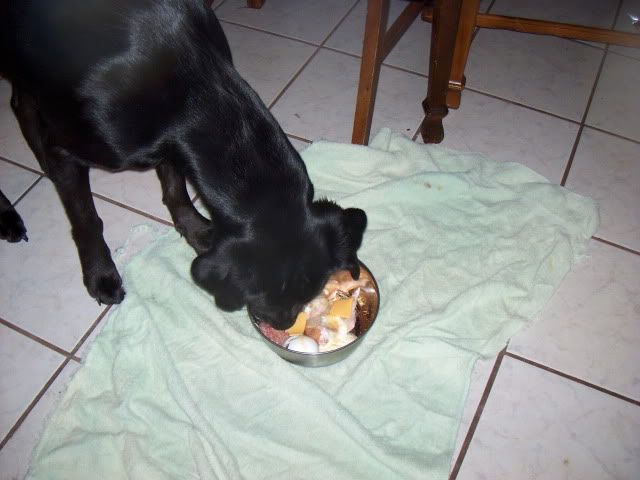 (eating her raw meal)